Welcome to the Lambourn RDA website where you can find information on who we are, what we do and how you can get involved – as either a rider or a volunteer.
We also run the Manor Farm Livery Yard, where we have been based for the last two years. We will be continuing to offer DIY Livery in this established small friendly yard with excellent facilities. The 30×40 Martin Collins arena is available for hire separately and is ideal for schooling, lessons and clinics. Please contact Frances for more information on 07798 941229.
The site also includes information on up and coming events and the people who support us. Please take the time to have a look around and let us know what you think!
As a self-funded Charity, we rely on our fundraising events and the generosity of our supporters.
Riding for the Disabled Association (RDA) is a national organisation made up of Member Groups dedicated to improving the lives of people with disabilities, through riding and/or carriage driving.
We are included in the local Residents' Handbook for Marlborough where some of our events and activities are listed, so do take a look here.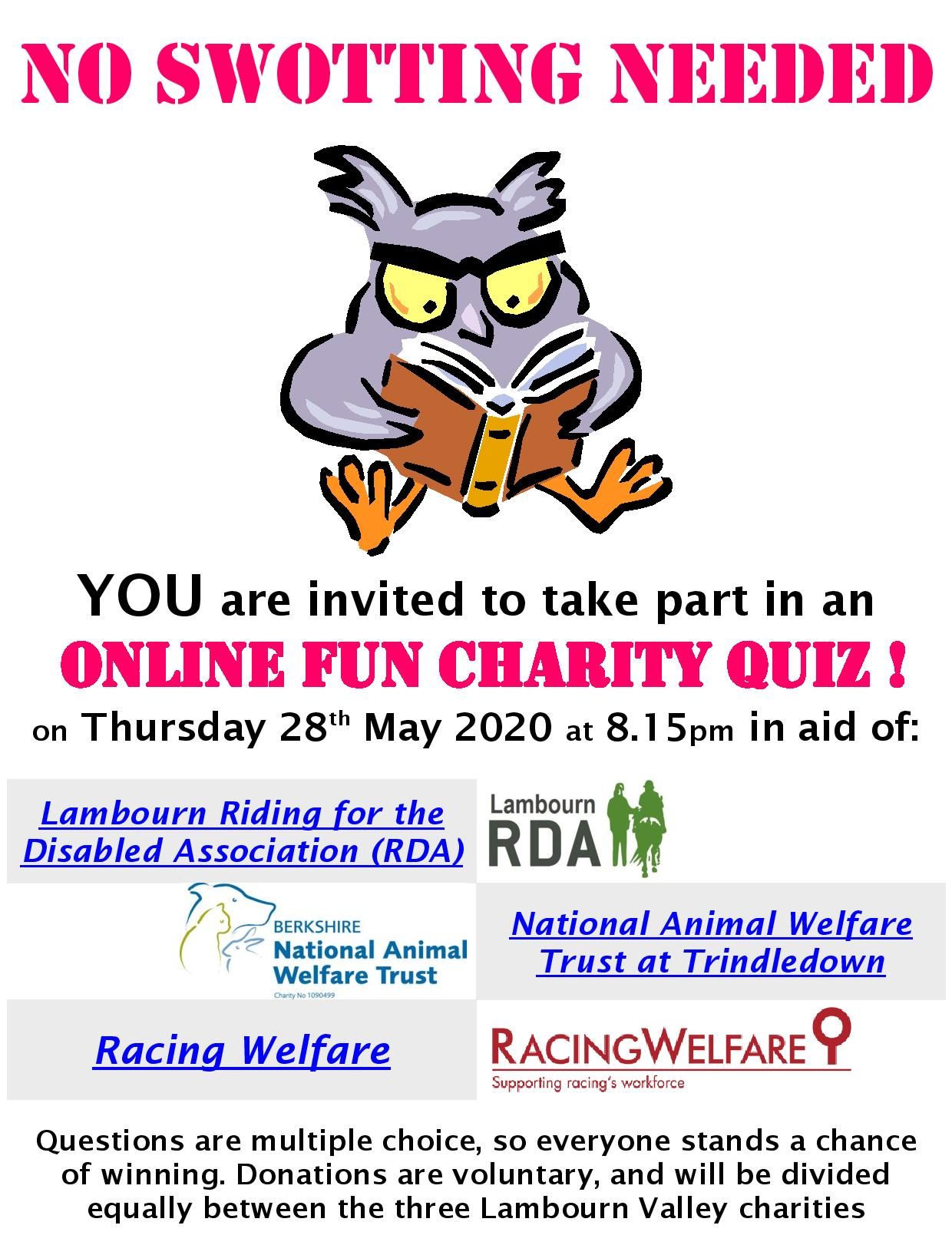 There will be a prize for the individual or team with the most points. Full details of how to take part can be found at http://www.4legsradio.org.uk
CORONAVIRUS – URGENT UPDATE 13TH MAY 2020
Riding to remain suspended until further notice.
Following a review by the Trustees and taking into account the Government guidelines, we will unfortunately be remaining closed until further notice in order to keep everyone safe.
Latest from RDA UK
Following the government's announcement on Sunday, RDA has briefed its groups around the UK to remain closed. Due to the specific nature of the risk for our clinically vulnerable participants, and the impossible challenge of meeting social distancing requirements in almost all cases, we are advising no change to our current position.
We do expect more information in the coming days about the relaxation of rules around sports and physical activity, and will of course update our advice if necessary, but the safety of our participants and volunteers remains a priority at all times.
We have a team working specifically on preparing our groups for a return to activity as and when the time is right. The timing and manner of that return will vary greatly across the organisation, and we are working with our groups to understand the various challenges they will face in the coming weeks and months so we can give them the support they need.
We know the continued closure of our groups is affecting everyone involved in RDA, not least our participants and their families. We are looking forward to resuming activity as soon as possible – but not before it is safe to do so.
Do keep an eye on the Covid 19 page of both the RDA UK and MYRDA websites. The Government's Coronavirus webpage is also frequently updated as things develop, so please check it regularly at www.gov.uk/coronavirus
The NHS website also provides guidance on the symptoms, how the disease is spread, and how to avoid catching or spreading germs. You can view this at www.nhs.uk/conditions/coronavirus-covid-19/
Please keep safe.
NEW VOLUNTEERS URGENTLY REQUIRED
Our riding sessions continue to be very popular. We have four sessions a week on a Monday afternoon, Tuesday morning, Wednesday afternoon and Thursday morning.
In order to keep all these sessions going, we do need lots of help, even one hour a week would make a difference. If anyone would also like to train as an RDA coach, we would love to hear from you as well.
If you would like to come and help us, please contact our Chairman, Frances Lochrane on 07798 941229 or flochrane@btinternet.com
As a self-funded Charity we rely on our fundraising events and the generosity of our supporters.