HAPPY NEW YEAR!
Welcome to the Lambourn RDA website where you can find information on who we are, what we do and how you can get involved – as either a rider or a volunteer.
IMPORTANT NOTICE – MONDAY 10TH FEBRUARY 2020
If it is too wet to ride, the session will still take place and we will be doing horse care and stable management with all our participants.
Please do remember to check your texts, emails and the website for all updates with regards to riding sessions, particularly in view of all the rain we are continuing to have. Fingers crossed we can run all riding sessions as normal this term!
If the weather forecast is looking bad, we will contact all riders and volunteers to let them know if riding is cancelled. Text messages will be sent directly to the main contact for each rider, so do please keep this in mind and check for messages. Thank you. 
We also run the Manor Farm Livery Yard, where we have been based for the last two years. We will be continuing to offer DIY Livery in this established small friendly yard with excellent facilities. The 30×40 Martin Collins arena is available for hire separately and is ideal for schooling, lessons and clinics. Please contact Frances for more information on 07798 941229.
The site also includes information on up and coming events and the people who support us. Please take the time to have a look around and let us know what you think!
As a self-funded Charity, we rely on our fundraising events and the generosity of our supporters.
Riding for the Disabled Association (RDA) is a national organisation made up of Member Groups dedicated to improving the lives of people with disabilities, through riding and/or carriage driving.
We are included in the local Residents' HANDBOOK for MARLBOROUGH where some of our events and activities are listed, so do take a look www.standbrook-guides.com
NEW VOLUNTEERS URGENTLY REQUIRED
Our riding sessions continue to be very popular but we currently do not have a waiting list. We have four sessions a week on a Monday afternoon, Tuesday morning, Wednesday afternoon and Thursday morning. In order to keep all theses sessions going, we do need lots of help and in particular if anyone would like to train as an RDA coach, we would love to hear from you.
If you would like to come and help us, please contact our Chairman, Frances Lochrane on 07798 941229 or flochrane@btinternet.com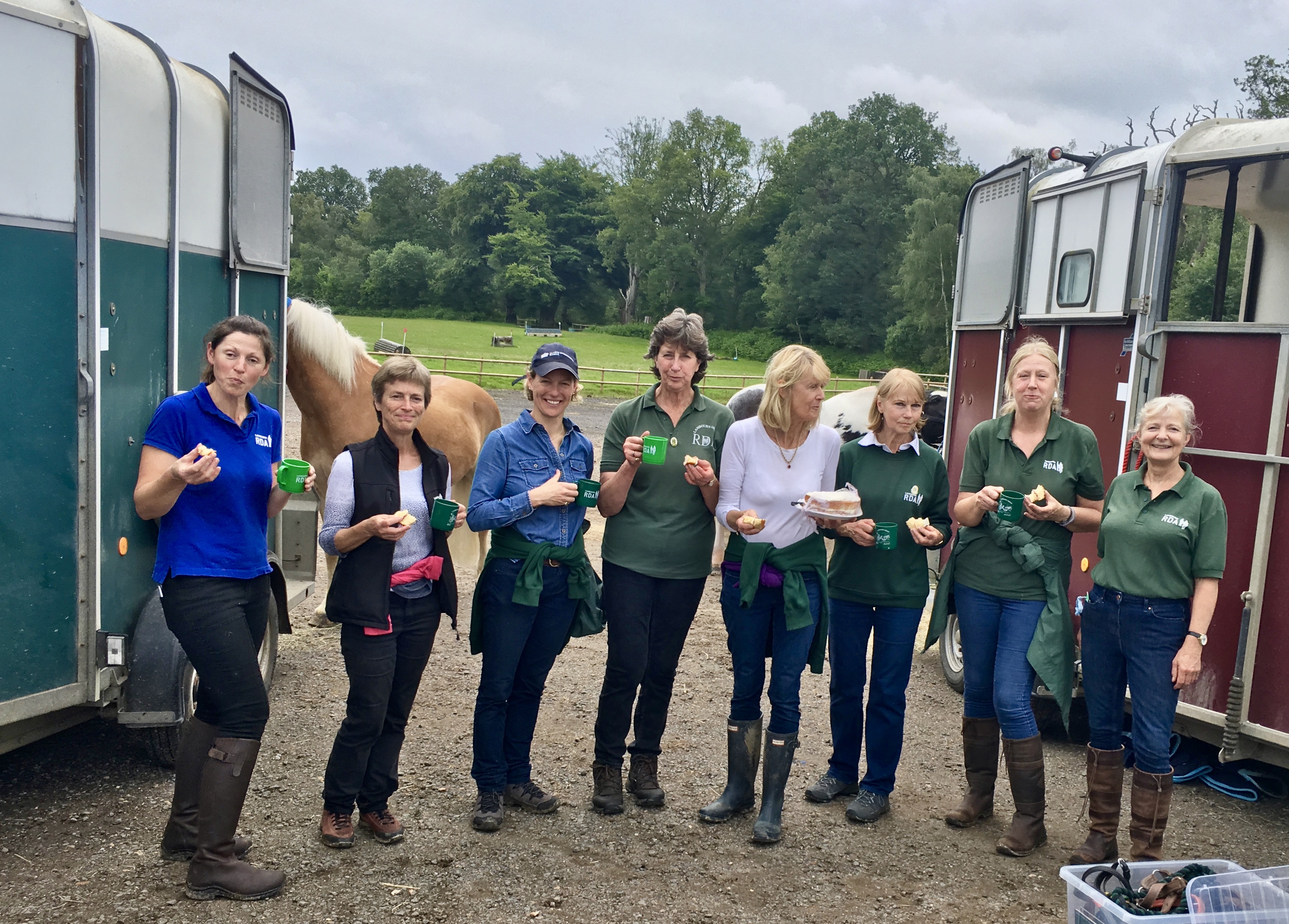 As a self-funded Charity we rely on our fundraising events and the generosity of our supporters.