MERRY CHRISTMAS AND A HAPPY AND HEALTHY NEW YEAR TO YOU ALL!
We wish all our Volunteers, Participants, friends and supporters, and our fabulous team who look after the horses, Ally, Emma and Emily a very merry Christmas and a happy New Year.
It's been another challenging year, but we have managed to keep most of our riding sessions going, thanks to our amazing volunteers. A big thank you to everyone who is helping to look after the horses and ponies over the Christmas break when our hard working yard manager and grooms have some time off! You are amazing and we couldn't do what we do without you.
We continue to work within the strict safety measures we have in place to ensure a covid safe environment for everyone and we will have to wait and see what the New Year brings with regards to any changes in the rules and guidance given.
Please do keep an eye out for announcements and changes which will be updated on our website and on social media, but participants will be contacted directly to advise of any changes or cancellations due to either Covid or the weather as we go through the winter months.
If you wish to wear a face mask please do, but not if you are Coaching as it muffles your voice!
RDA UK continues to support Groups  and let then know about opportunities to raise funds and the various government support schemes that are in place. For more information visit myrda.org.uk.
The safety of our participants and volunteers remains a priority at all times and we continue to work hard to ensure we are able to operate safely in accordance with the RDA Covid-19 guidelines.
Do continue to keep an eye on the Covid 19 page of both the RDA UK and MYRDA websites. The Government's Coronavirus webpage is also frequently updated as things develop, so please check it regularly at www.gov.uk/coronavirus
The NHS website also provides guidance on the symptoms, how the disease is spread, and how to avoid catching or spreading germs. You can view this at www.nhs.uk/conditions/coronavirus-covid-19/
Please keep safe.

BURNS NIGHT
Saturday 22nd January 2022
7pm – 11pm
The Walwyn Hall, Lambourn
Do come and join us for an evening of revelry and reeling!
Tickets cost £35/person and include a welcome drink and canapés, a piper, a two course traditional Burns Night supper and dancing (reeling) to a fabulous band.
No previous experience is needed as we will have a caller to guide you through the moves!
You can book a table of 8/10 or we will put tables together.
Tickets sell out fast, so to secure your place please email Richard at funding@lambourn rda.co.uk.
NEW VOLUNTEERS URGENTLY REQUIRED
Our riding sessions continue to be very popular. We now have five sessions a week on a Monday afternoon, Tuesday morning, Wednesday afternoon, Thursday morning and new from April 2021, Friday morning!
In order to keep all these sessions going, we do need lots of help, even one hour a week would make a difference. If anyone would also like to train as an RDA coach, we would love to hear from you as well.
If you would like to come and help us, please contact our Chairman, Frances Lochrane on 07798 941229 or flochrane@btinternet.com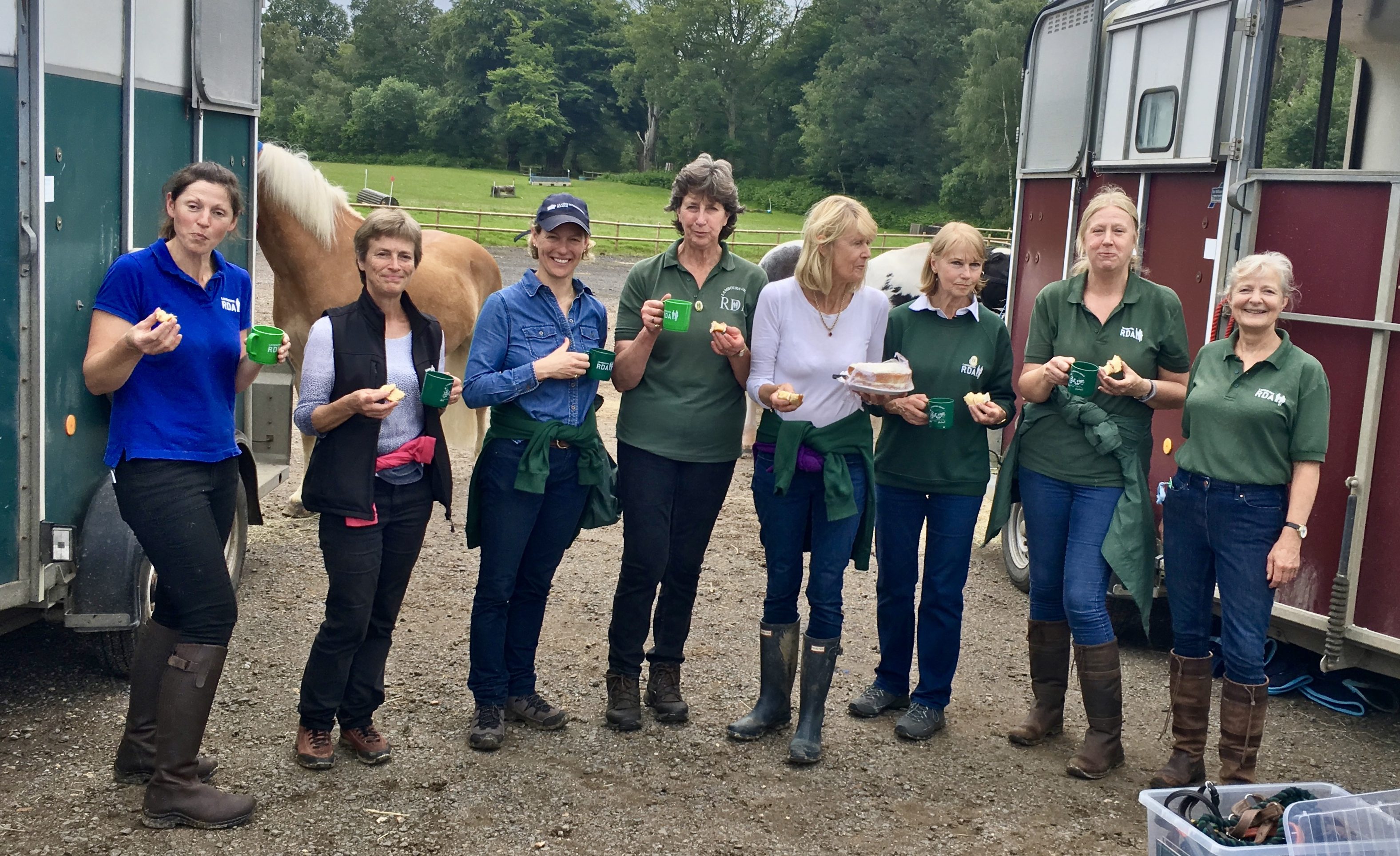 As a self-funded Charity we rely on our fundraising events and the generosity of our supporters.