Updated on 8th August 2022
2022 is now well under way and our riding sessions are going really well. Some of our riders are preparing for their dressage tests, the countryside challenge and practicing their show jumping for the RDA National Championships which are held at Hartpury College from Friday 15th July to Sunday 17th July, and we wish them lots of luck.
As well as our flat work riding and hacking, we can now offer show jumping, endurance riding and 'Tea with a Pony'. If you would like to find out more about any of our activities, do please get in touch.
Although we no longer require masks to be worn, we are very happy for people to still wear them if they feel more comfortable doing so. We continue to provide hand sanitiser to be used before entering the yard as a safety precaution.
Please do keep an eye out for announcements and changes which will be updated on our website and on social media, but participants will be contacted directly to advise of any changes or cancellations due to either Covid or the weather as we go through the winter months.
If you wish to wear a face mask please do, but not if you are Coaching as it muffles your voice!
RDA UK continues to support Groups  and let then know about opportunities to raise funds and the various government support schemes that are in place. For more information visit myrda.org.uk.
The safety of our participants and volunteers remains a priority at all times and we continue to work hard to ensure we are able to operate safely in accordance with the RDA Covid-19 guidelines.
Do continue to keep an eye on the Covid 19 page of both the RDA UK and MYRDA websites. The Government's Coronavirus webpage is also frequently updated as things develop, so please check it regularly at www.gov.uk/coronavirus
The NHS website also provides guidance on the symptoms, how the disease is spread, and how to avoid catching or spreading germs. You can view this at www.nhs.uk/conditions/coronavirus-covid-19/
Please keep safe.
Lambourn Carnival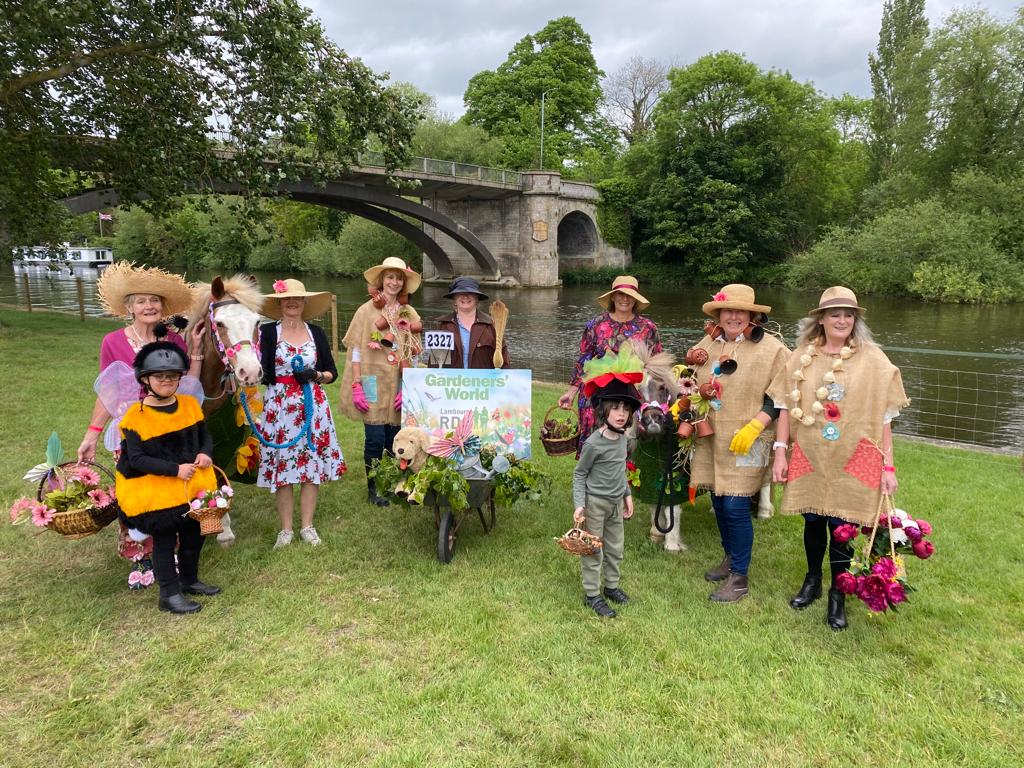 Come and see us on Sunday 28th August as we join in the fun with our ponies Lily and Millie, and some of our volunteers and supporters at the Carnival, dressed up in our fabulous 'Gardener's World' Costumes.
For more information email Richard at funding@lambournrda.co.uk
We look forward to seeing you there.
NEW VOLUNTEERS URGENTLY REQUIRED
Our riding sessions continue to be very popular. We now have five sessions a week on a Monday afternoon, Tuesday morning, Wednesday afternoon, Thursday morning and Friday morning! This year we have also added some new activities; show jumping, endurance riding and 'Tea with a Pony'!
In order to keep all these sessions going, we do need lots of help, even one hour a week would make a difference. If anyone would also like to train as an RDA coach, we would love to hear from you as well.
If you would like to come and help us, please contact our Chairman, Frances Lochrane on 07798 941229 or flochrane@btinternet.com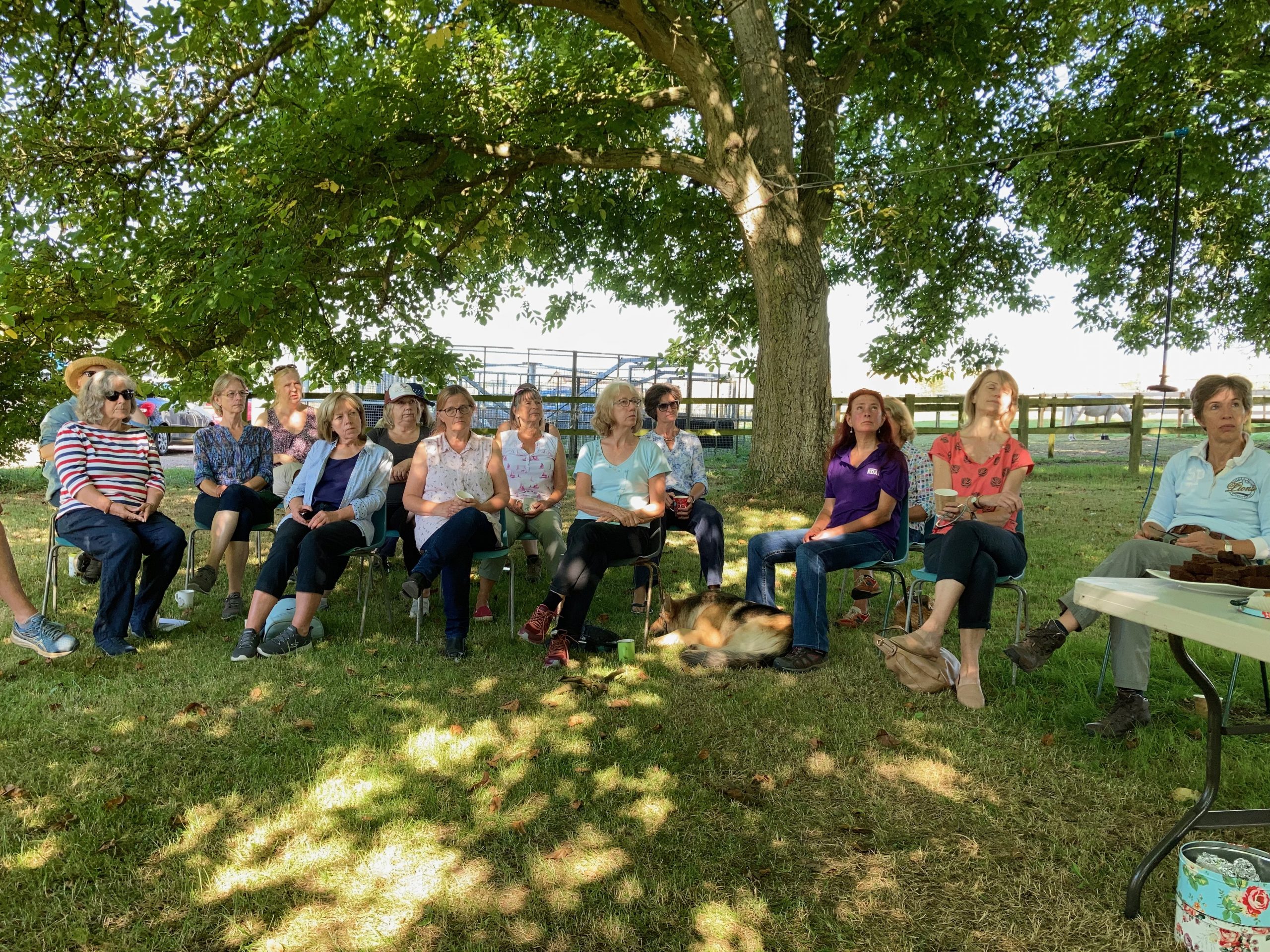 As a self-funded Charity we rely on our fundraising events and the generosity of our supporters.