Updated on 13th November 2023
As we approach winter with the shorter days, we will all be wrapping up warm. The weather has already proved to be challenging this term, with lots of rainy days, so do please keep an eye out for messages in case any sessions need to be cancelled due to the weather.
All terms dates can be found on our Volunteer and Participant pages.
We do have some spaces available for our after school sessions on Mondays and Wednesdays starting in September. Do get in touch with Frances on flochrane@btinternet.com for more information.
As well as our flat work riding and hacking, we can now offer show jumping, endurance riding and the next 'Tea with a Pony' will take place on 3rd August at Manor Farm.
If you would like to find out more about any of our activities, do please get in touch.
VOLUNTEERING OPPORTUNITY
If you have a bit of spare time and would like to get involved with a great local Charity, we need your help.
Lambourn RDA are looking for a new Fundraising Coordinator. The main purpose of this role is to plan and organise fundraising events with a small team of volunteers. You will also need to research and co-ordinate grant applications and funding opportunities.  We anticipate this will take approximately 2 hours/week. This will require computer literacy, in particular proficiency in the use of Word and Excel and a willingness to help where needed.
If you would like to find out more or apply, please contact Frances on 07798 941229. We look forward to hearing from you.
ARENA OPEN FOR HIRE
Our large floodlit Martin Collins Arena is available for hire. We have a good set of show jumps and white dressage boards ideal for schooling and lessons. We have also recently installed mirrors on the far side of the arena (not shown in the photo).
If you would like to make a booking, we have an online system in place. Please contact Frances on flochrane@btinternet.com for more information.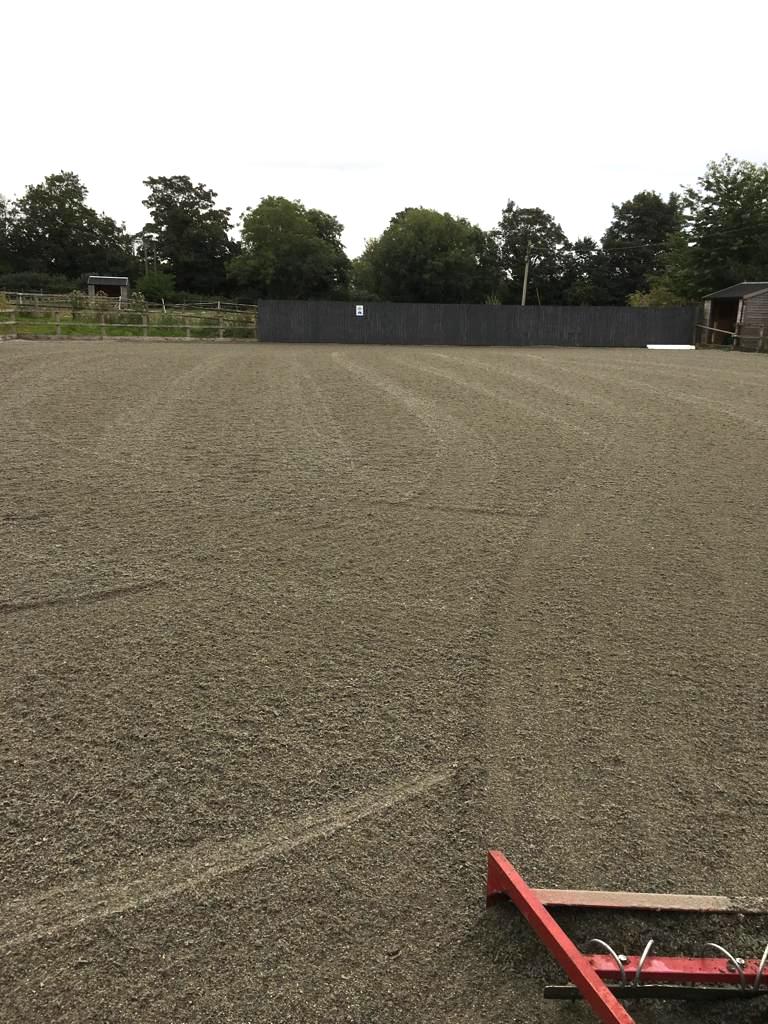 CHRISTMAS RAFFLE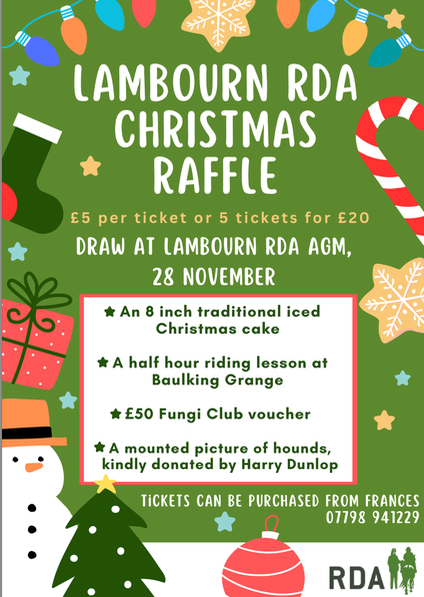 CHRISTMAS BALLOON RACE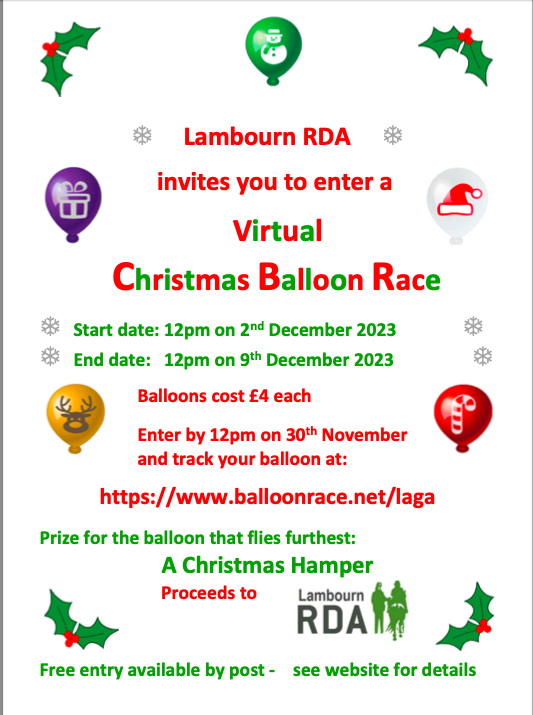 NEW VOLUNTEERS URGENTLY REQUIRED
Our riding sessions continue to be very popular. We now have five sessions a week on a Monday afternoon, Tuesday morning, Wednesday afternoon, Thursday morning and Friday morning! This year we have also added some new activities; show jumping, endurance riding and 'Tea with a Pony'!
In order to keep all these sessions going, we do need lots of help, even one hour a week would make a difference. If anyone would also like to train as an RDA coach, we would love to hear from you as well.
If you would like to come and help us, please contact our Chairman, Frances Lochrane on 07798 941229 or flochrane@btinternet.com