NEW TERM STARTS ON 13TH SEPTEMBER 2021
We are looking forward to seeing everyone when the new term starts on 13th September and we are hoping we will now be able to be back as close to nomal as possible!
Thank you very much to our fantastic volunteers who continue to help with our riding sessions, working within the strict safety measures we have in place to ensure a covid safe environment for everyone..
If you wish to wear a face mask please do, but not if you are Coaching as it muffles your voice!
It has been a very difficult 18 months and let's hope that moving forward we can continue to go from strength to strength.
RDA UK continues to support Groups  and let then know about opportunities to raise funds and the various government support schemes that are in place. For more information visit myrda.org.uk.
The safety of our participants and volunteers remains a priority at all times and we continue to work hard to ensure we are able to operate safely in accordance with the RDA Covid-19 guidelines.
Do continue to keep an eye on the Covid 19 page of both the RDA UK and MYRDA websites. The Government's Coronavirus webpage is also frequently updated as things develop, so please check it regularly at www.gov.uk/coronavirus
The NHS website also provides guidance on the symptoms, how the disease is spread, and how to avoid catching or spreading germs. You can view this at www.nhs.uk/conditions/coronavirus-covid-19/
Please keep safe.
CHARITY SKYDIVE 2021
We are organising a charity skydive on Sunday 3rd October 2021 at GoSkyDive, Nr Salisbury, and we would love you to join in, although this date is now fully booked, we would still love to hear from you so we can arrange another jump at a later date.
All the details are in the flyer below and we very much hope you will support us.
NEW VOLUNTEERS URGENTLY REQUIRED
Our riding sessions continue to be very popular. We now have five sessions a week on a Monday afternoon, Tuesday morning, Wednesday afternoon, Thursday morning and new from April 2021, Friday morning!
In order to keep all these sessions going, we do need lots of help, even one hour a week would make a difference. If anyone would also like to train as an RDA coach, we would love to hear from you as well.
If you would like to come and help us, please contact our Chairman, Frances Lochrane on 07798 941229 or flochrane@btinternet.com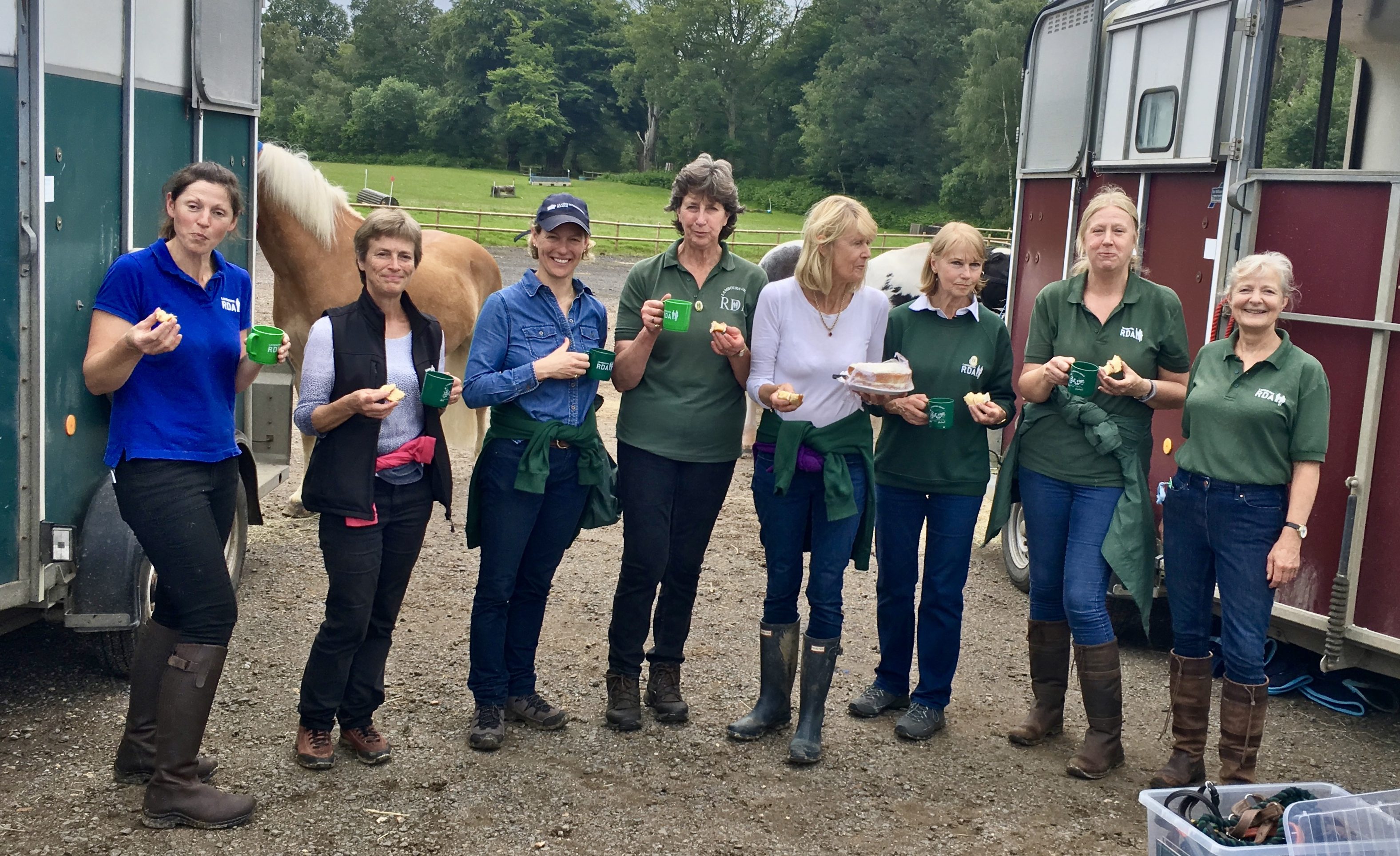 As a self-funded Charity we rely on our fundraising events and the generosity of our supporters.