Super Sunday!!
On Sunday 3rd October it was a Marathon of a Fundraiser, in more ways than one!
London Marathon 2021
Hilary Murgatroyd is a member of the Hungerford Hares Running Club who chose Lambourn RDA as their Charity Partners for the 2020 Harey 8 race, but sadly it had to be cancelled due to the pandemic. So instead Hilary decided to use her deferred 2020 Marathon place this year to run the London Marathon on 3rd October on behalf of our group.
Hilary completed the marathon in an incredible 4hrs 56minutes 9seconds, which is a fantastic achievement and is continuing to receive donations. If you would like to support Hilary you can go to: Hilary is running the London Marathon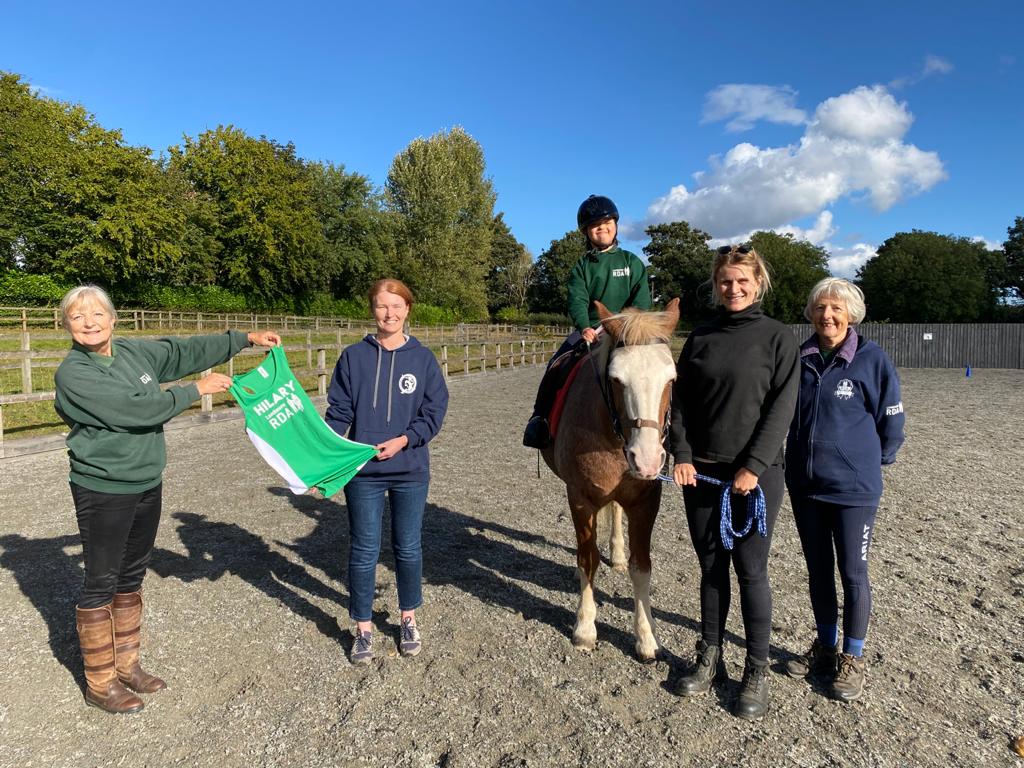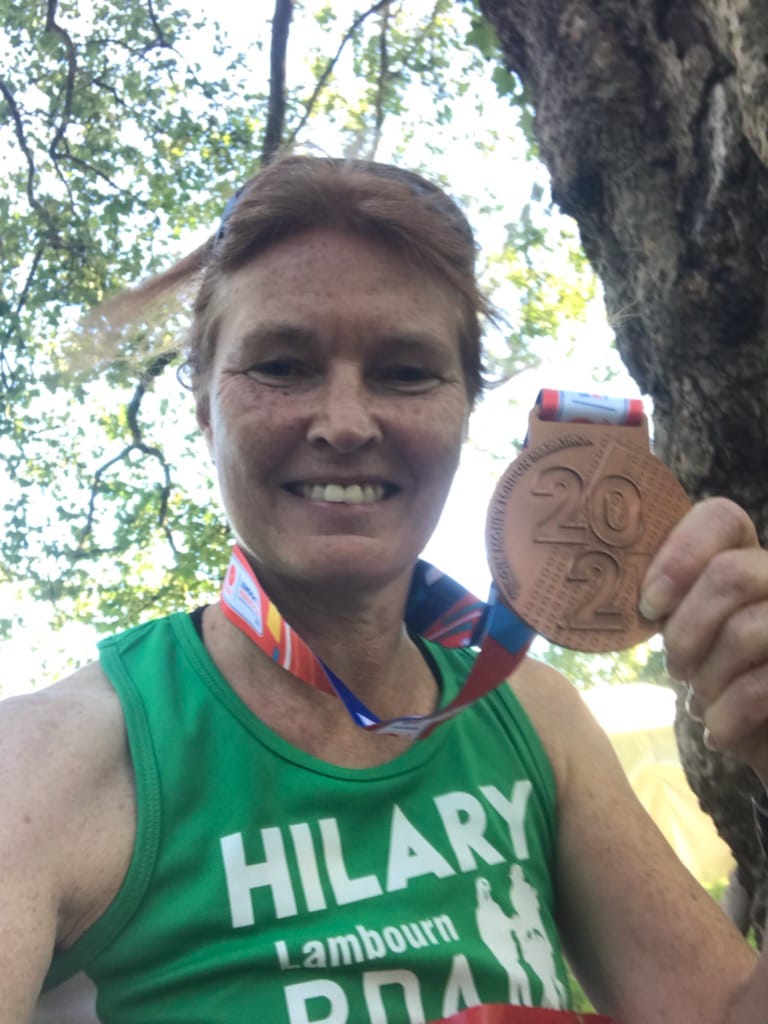 Skydive
At the same time as Hilary was running the marathon, seven brave sky divers were preparing to do a tandem jump from 10,000 feet, including our intrepid Trustee and Lead Fundraiser, Richard Lardner. It was pretty overcast as the team registered at GoSkyDive near Salisbury, but as they made their preparations, the sky cleared and by the time they jumped it was a beautiful clear blue sky – perfect weather. The Magnificent Seven all completed the jump in style, landing safely in time to celebrate with cake and prosecco. Sarah Jane Lardner made the delicious cakes, including one with a skydiving Lambourn Unicorn!!
A supersize cheque was presented to Jill Fitzpatrick who was there to support the team, however the sum of money raised is continuing to come in! If you would like to support the skydiving team you can go to: Sky Dive
A huge thank you to all our fundraisers and their supporters.